When it comes to men's grooming and haircare needs, less is more, less is easy and less is best! We love our Dad's, Dads-to-be and any male figure that impedes their words of wisdom on us, but let's be real...We know we can't over complicate certain situations… Their haircare matters being one of them!
When considering a men's haircare line let's take into consideration:
The amount of products in the range to keep it simple
The ingredients used and how it makes the hair look and feel
What's the point of difference?
Does it have the cool guy factor?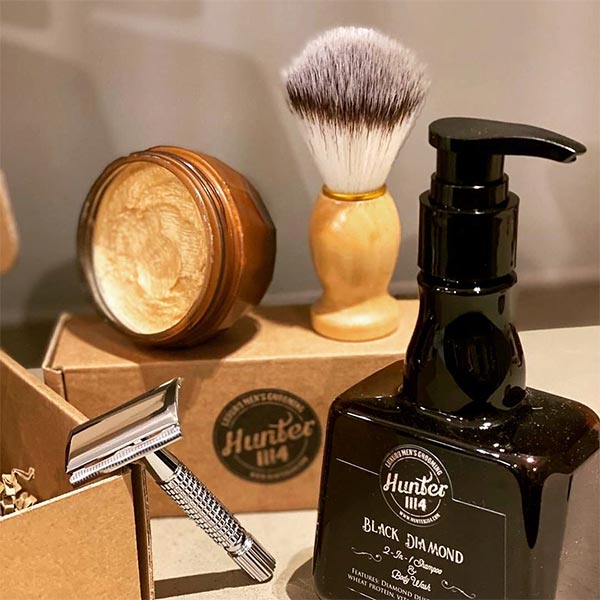 Step into the Hunter 1114 club and discover 13 essential products formulated with ingredients never before seen in the haircare industry. The creative packaging and bang on merchandise are total goals!
Here's our top 3 Hunter 1114 Men's grooming products that no guy should be without!
Black Diamond Shampoo uses the power of charcoal and diamonds to cleanse and revitalise.
Bourbon Spiced Conditioner infuses Wheat Protein, Vitamin E, Peppermint and Sacha Inchi to regenerate and stimulate the scalp promoting healthy hair growth while hydrating his facial hair.
24K Gold Reserve Shaving Cream prevents irritation and doesn't clog pores.
This super moisturising formula allows the skin to heal allowing it to regenerate.
No matter who you are, where you're from or what stage of life you're in Hunter 1114 is for you.